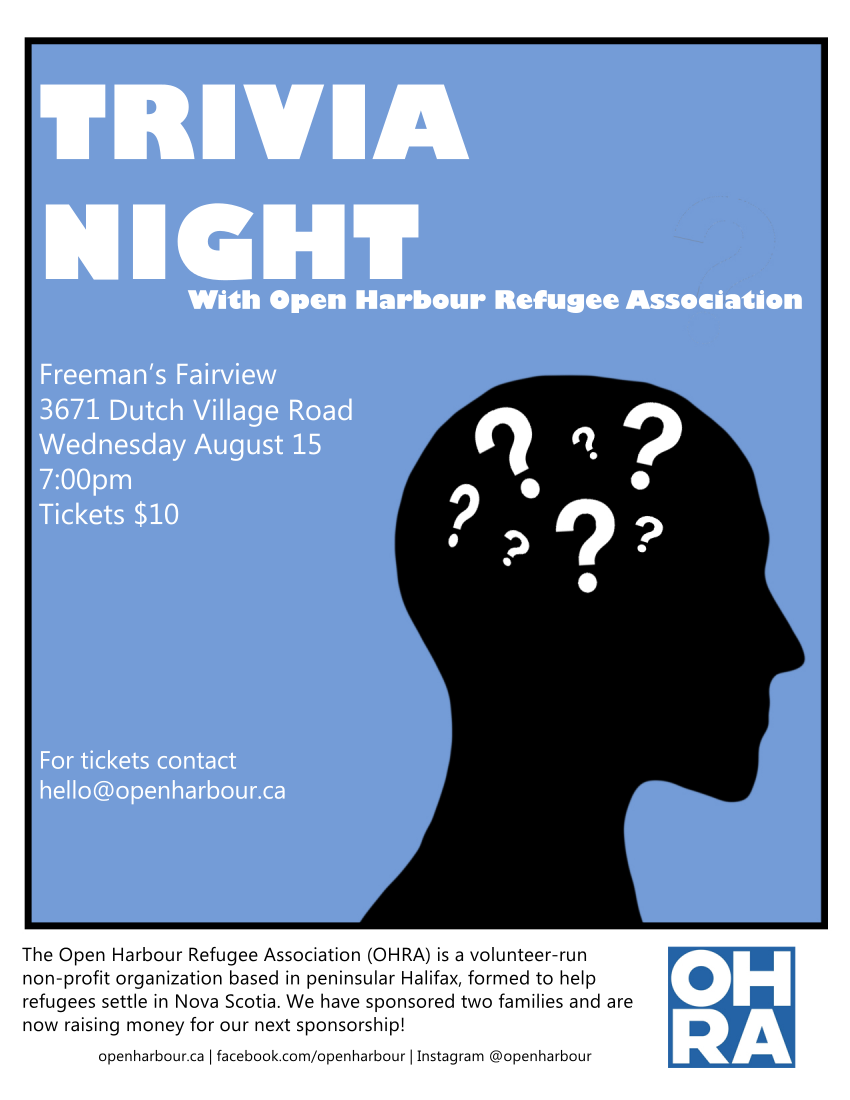 Our last trivia night was such a success we decided to do it again!
Join us for a fun evening at Freeman's Fairview on Wednesday, August 15, where you and your friends will be put to the test – all in the name of raising money for Open Harbour's next sponsorship.
Bonus: you could win big with our 50/50 draw! Tickets are $2 each or 3 for $5.
Tickets for the event are $10. Please email hello@openharbour.ca to reserve yours today, or ask your friendly neighbourhood Open Harbour member!
Make sure to bring your clever friends! 😉