On Saturday, members of Open Harbour and Mohamed joined with 500 other people for the fifth annual Walk with Refugees for a Stronger Canada. The walk ended with a reception at the Halifax Central Library, which included speeches from Immigration Minister Lena Diab, ISANS CEO Jennifer Watts, and former refugee Moustafa Alkrad – and music from Samba Nova!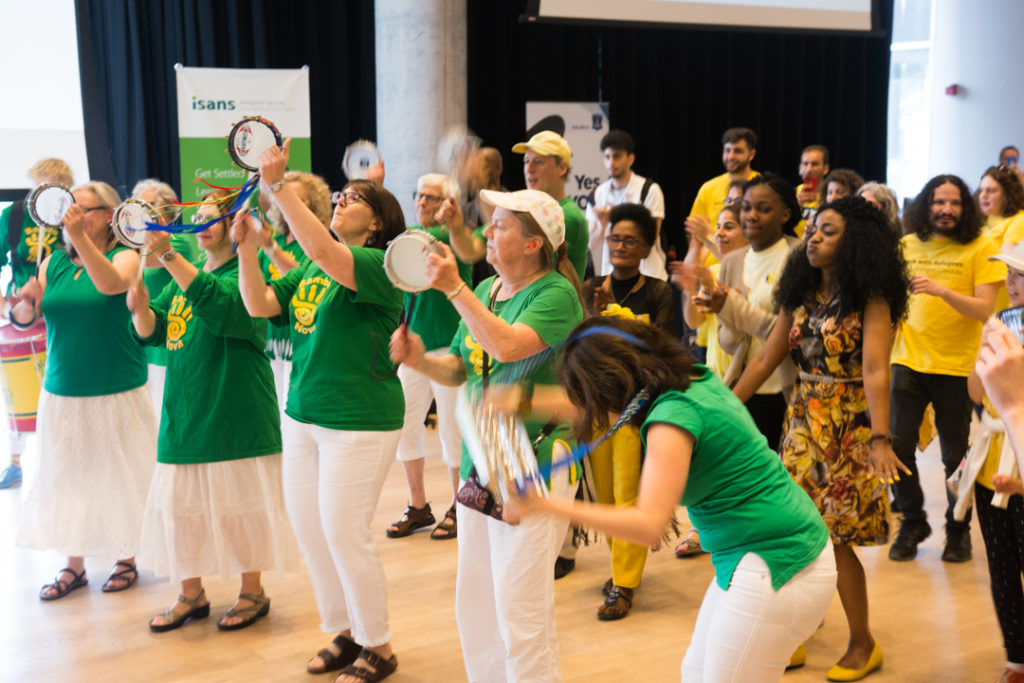 The event was in honour of World Refugee Day, which is held every year on June 20 – today. Over 68 million people are displaced by violence and persecution in our world today. Each of those 68 million people have a name and their own story and experiences, and deserve so much better.
We're proud to support refugees and to continue to do our bit here at Open Harbour. World Refugee Day is a day to recognize the strength and resilience of those of us who have been forced to leave our homes. We see that strength in the newcomers we've met here in Halifax, and it's an honour to be a part of their lives.
"Refugees are mothers, fathers, sisters, brothers, children, with the same hopes and ambitions as us—except that a twist of fate has bound their lives to a global refugee crisis on an unprecedented scale." – Khaled Hosseini, author