Mohamed, our newest arrival from Eritrea, had an adventurous first summer in Canada. Check out some of the photos below!
Of course, settling into a new community and country also involves a lot of less-than-adventurous activities, and Mohamed has approached these necessities with determination. As he waits for his full-time English classes to start, Mohamed continues to develop his English language skills through the YMCA Talking Circle program and through the help of a volunteer tutor.
Getting to know the city
The fine weather in the city was an excellent time for Mohamed to enjoy his membership in the Mount Saint Vincent University community garden. He grew a variety of onions, tomatoes, cucumbers and zucchini, with seeds and starter plants donated by MSVU's garden co-ordinator and Open Harbour members.
And with a newly rebuilt bicycle – courtesy of Open Harbour supporters and Long Alley Bikes on Quinpool Road – Mohamed has begun to independently navigate the city as he becomes more and more familiar with his new home.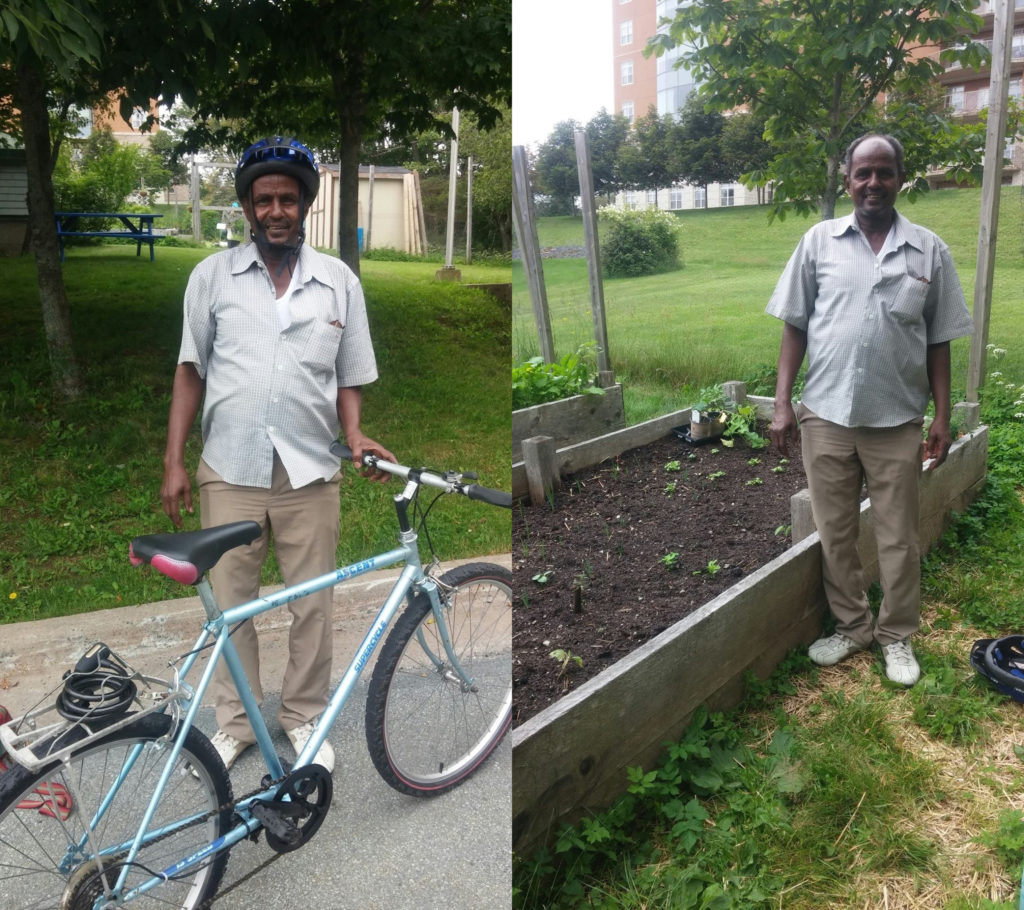 Row row row your boat…
Thanks to the awesome volunteers at the Halifax Rowing Club and the YMCA Centre for Immigrant Programs, Mohamed got his first chance to row like an athlete down the Northwest Arm. Along with classmates from the YMCA Talking Circles program, Mohamed got out on the water in an eight-seat boat and learnt good rowing techniques such as "sweeping" with one oar.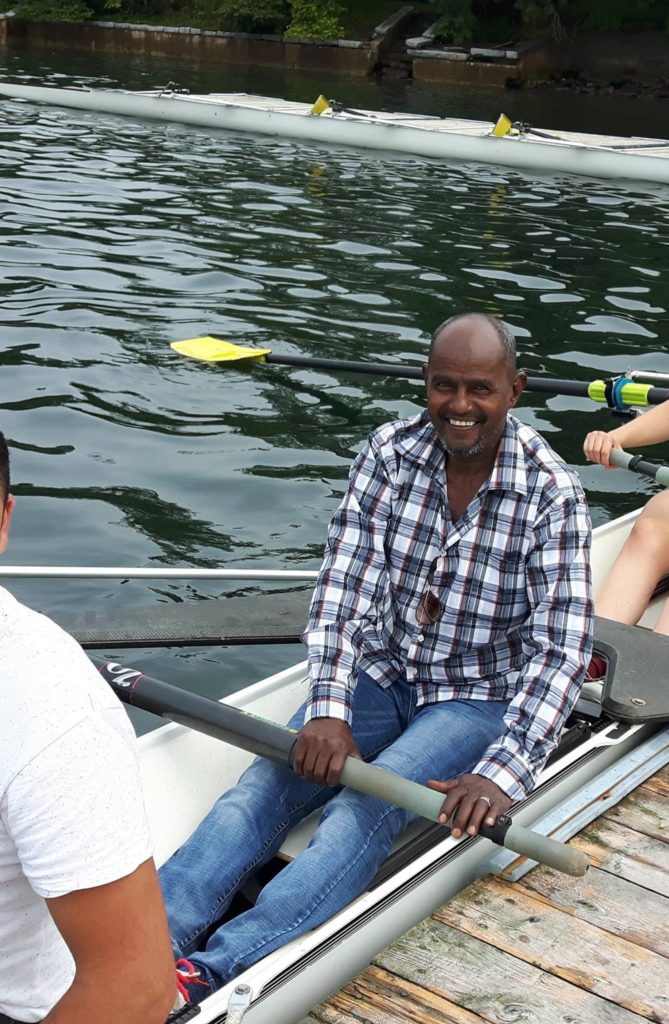 Learning about Mi'kmaq history and culture
Mohamed also had a great opportunity to learn about Mi'kmaq culture and history at a workshop hosted by Cathy Martin, the first Mi'kmaq female filmmaker of Atlantic Canada. Mohamed joined other members of​ YMCA Centre for Immigrant Programs and ISANS at the workshop that took place inside a beautiful wigwam at Mount Saint Vincent University.
Playing tourist at Peggy's Cove
We took Mohamed on a day trip to Peggy's Cove. It was a fun day for Mohamed who had a great time getting to know more about the exciting spots to see in Nova Scotia!