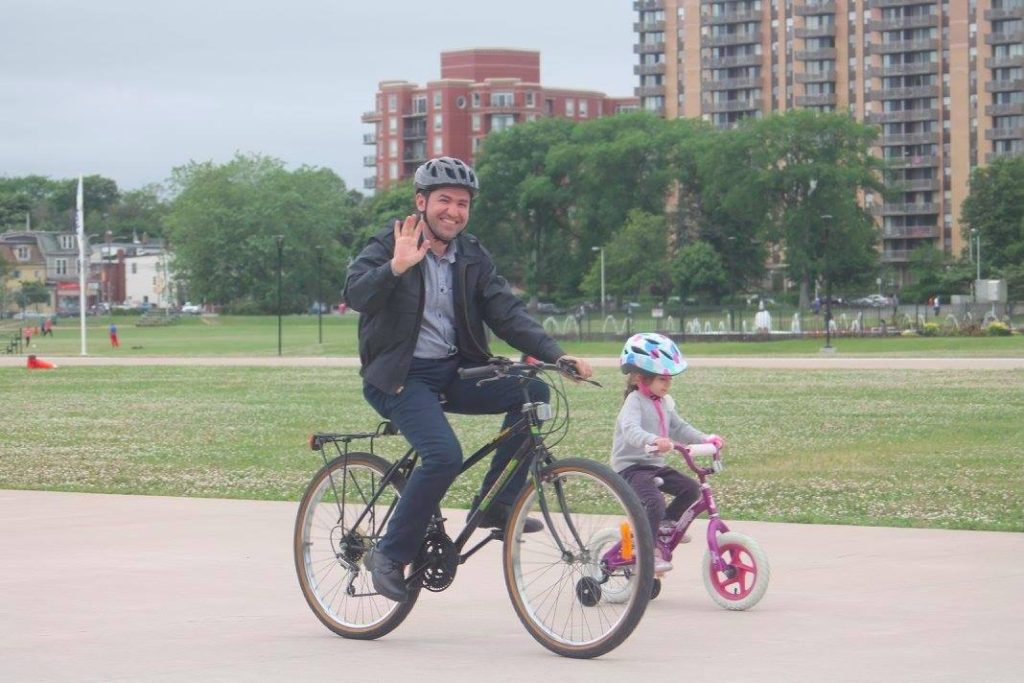 Sunny days mean biking weather!
Earlier this spring, Bike Again very generously donated two bikes to Shana and Yara and the girls have been loving them!  So much so, that they really wanted their dad to join in the fun. Shahin was more than willing – even though he hadn't ridden in ten years – but he needed a bike!
Enter Long Alley Bicycles to save the day by donating a bike to Shahin to enjoy with his daughters!
Thank you so much to Bike Again and Long Alley Bicycles for their donations. You've made one family very happy.